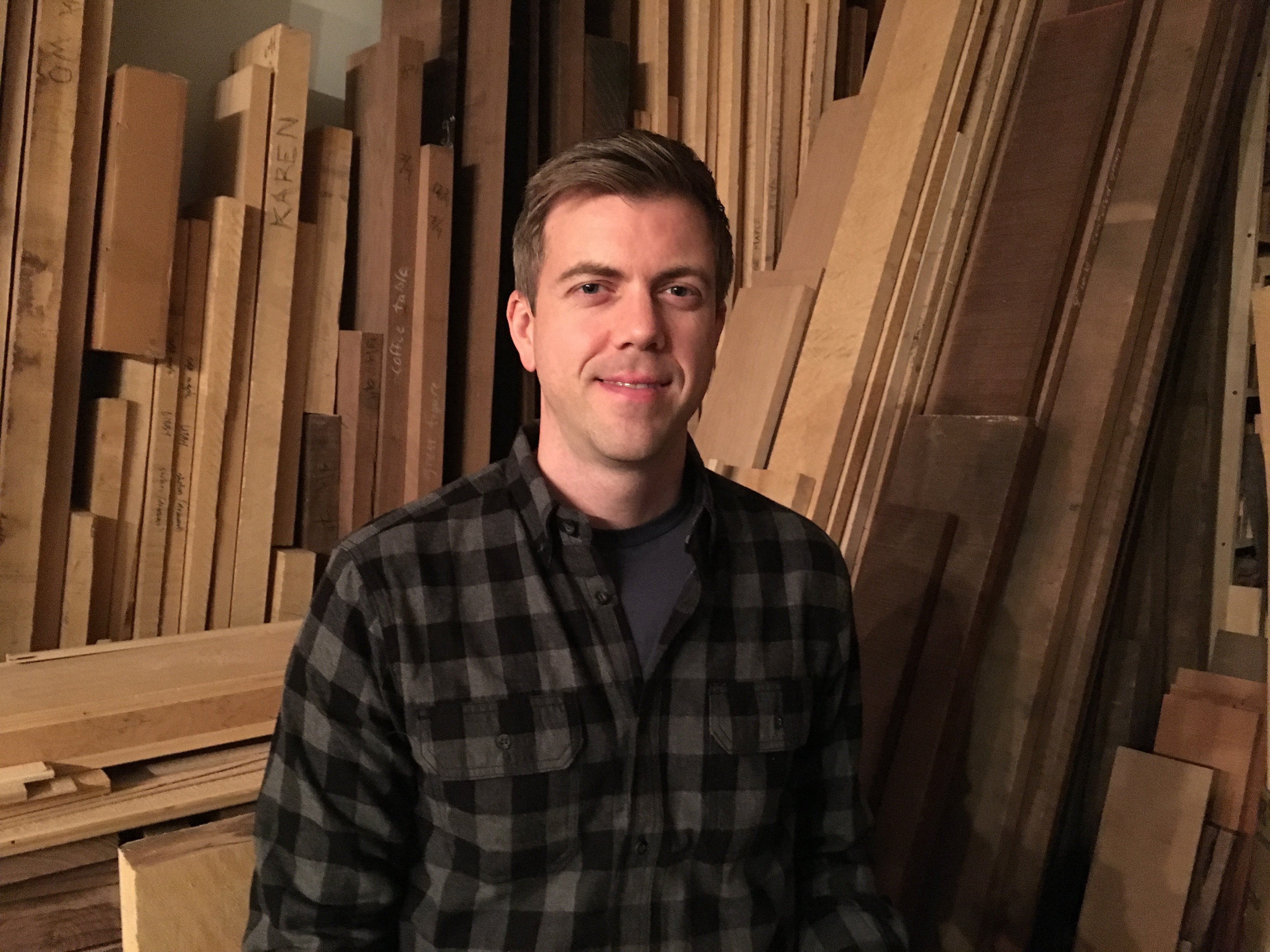 Dean Babin Furniture
Dean Babin
Dean is a furniture designer and maker based in Upstate New York. What began with furniture restoration work led to classical training at the Center for Furniture Craftsmanship's comprehensive program in Maine. He then worked under fine furniture makers in Main and New York before building out his own workshop in Cobleskill, NY.
Dean aims to craft furniture that is quietly pleasing and structurally sound. He designs and makes custom furniture, home goods and tableware for commercial and residential spaces.
Dean's work has appeared in the Currier Museum of Art, the New Hampshire Institute of Art, the Frick Collection in NYC, the Wharton Esherick Musem, the Kingston Design Showhouse, the Messler Gallery in Maine, the Society of Arts + Crafts' CraftBoston show and the Cooperstown Art Association Gallery. He's been featured in publications such as Fine Woodworking magazine, Architectural Digest, House Beautfiul, Chronogram, the New Hampshire Furniture Master's annual catalog and the Korean newspaper Dong-A libo.
Dean's Emmet Lamp won the International Society of Furniture Design's 2020 Pinnacle Award in the Lighting category. This lamp also won the 2020 Innovation + Design Award in the Professional Accessory Design category. His Eleven Bench is currently a finalist for the 2021 Design + Innovation Awards.
Dean was the 2020 Arts Fellow for the Institute for Rural Vitality at Cobleskill University. In 2017 he received the Alden Artisan Advancement Award from the New Hampshire Furniture Masters. An article about this was featured on Fine Woodworking. 
Instagram: @dean.babin.furniture
Website: www.deanbabin.com